Residential Heating, Cooling & Air Quality Services in Worthington, OH
Bexley Heating & Cooling is proud to serve the residents of Worthington, OH, and all other Central Ohio residents, with a superior level of customer service that makes HVAC repair, maintenance, or installation seem like a breeze. As a proud member of Five Star Heating & Cooling Group, our duty is to provide our customers with a Five Star Experience every time. If you're a Worthington, OH homeowner or resident who needs help with home comfort or air quality, we would be more than happy to provide you with any of our premium HVAC services at an affordable price.
We offer a full range of HVAC services from A to Z, including air conditioner installation, repair, maintenance, furnace repair, furnace tune-ups, humidifier installation, thermostat upgrade, and much more. Check out our current online deals and financing options. Get the ball rolling by scheduling services online now or give us a call today! Experience the Five Star Difference with Bexley Heating & Cooling.
Getting to Know Worthington, OH
Worthington is one of the best places to live in Ohio. As a northern suburb of Columbus, the city has 14,692 people as of last year. It was named in honor of Thomas Worthington, a senator from Ohio who later became governor. He played a major role in the town's founders in finding the land. Additionally, Worthington is one of the Midwest's first planned communities, which has New England origins.
In September 1803, when Ohio became a state, eleven families left their Connecticut homes and traveled by wagon train to their new home in Ohio. It took six weeks for the families to travel the 600In addition because of their new homes, arriving in October of 1803. By Feb. 20, 1808, the Ohio legislature incorporated the Worthington Academy, and a brick building was constructed facing the northeast side of the public square. The school's bell now decorates Kilbourne Middle School. Later that year, James Kilbourne constructed a commercial building for a newspaper. That building still stands at 679-681 High Street as the oldest. According to the U.S. Census, Worthington has a total area of 5.63 square miles. Highways that pass through, or stand adjacent to, Worthington are U.S. Route 23, State Route 161, State Route 315, Interstate 270, Interstate 71, and State Route 710. Columbus surrounds Worthington except for a small border with Perry Township on its west side.
Bexley Heating & Cooling Is the Trusted Choice for HVAC in Worthington, OH
Bexley Heating & Cooling is proud to be part of the Worthington community. We're not comfortable until you are. We've can provide cool air when you want it, and heat when you need it. We offer emergency A/C and furnace repair around the clock, 365 days a year. Also, we schedule A/C maintenance and furnace maintenance year-round if you're looking to get the most out of your system while reducing your energy bills, or any HVAC system for that matter with preventative maintenance, which is something the experts suggest doing before the start of each season of usage. Learn more about our current maintenance program to save money on furnace and A/C tune-ups throughout the year.
We send out our technicians fully equipped with all sorts of up-to-date HVAC equipment. The men and women we employ are EPA and NATE-Certified, with years and hands-on experience in the industry. We carry a wide selection of furnace filters, HEPA filters, A/C filters, and all sorts of other parts. We can help you breathe cleaner, healthier air with our variety of air quality products and services. From Whole-Home Humidifier Installation to iWave-R Air Purifier Installation and everything in between – we've got you covered! Need a thermostat upgrade? We carry trusted names such as Honeywell, Google Nest, and more.
We can repair A/C fans and A/C compressors in Worthington, OH, and recharge refrigerant levels, which should only be done by a professional. We also service gas furnaces, electric furnaces, heat pumps, and every other type of heating system, including gas and oil furnaces, air handlers, and more. If you're looking to upgrade your HVAC system, we're the installation experts! We only offer trusted names in HVAC, such as Amana, Trane, Lennox, and many more. Get a free Instant Online Estimate on new HVAC system installation today!
So, if you're a Worthington resident and you're asking Google, "why is my A/C not working?" or "why is my A/C blowing warm air?" or "why is my furnace not working?" or any other question related to an HVAC system, we have the answers, and we would be happy to come out and help you out. Call us today at (614) 924-7856 to speak to one of our friendly customer support representatives, or schedule online with our convenient online form and we'll contact you shortly to schedule an appointment. We look forward to providing you with the best HVAC services in the community.
Save Big on HVAC Services in Central OHio
$69 Diagnostic Service Call
Save $30 | Regular $99
$199 12-Month Scheduled Maintenance Agreement
Save $20 | Regular $229
$399 Whole-House Air Cleaner + Installation
Save $100 | Regular $499
Buy Today, Pay Over Time With HVAC Financing
Purchasing a new furnace or air conditioning system is a major decision. Because HVAC equipment is built to last a long time and provide you comfort throughout your home around the clock, they can seem expensive. But, ultimately, you get what you pay for. And if you're looking to buy a new heating system, A/C, or heat pump and you need to make payments, no worries. We offer user-friendly, straightforward HVAC financing options to finance your new HVAC system.
Local Reviews
for Worthington, OH
Five Star Heating & Cooling Group
Rated
5.0
out of 5 stars based on
4
customer reviews
Powered by Nearby Now
---
Wonderful, professional service.
Suzanne

-

Worthington

,

OH



Review of Five Star Heating & Cooling Group
---
Good Job
David

-

Worthington

,

OH



Review of Five Star Heating & Cooling Group
---
Much Better
Dennis

-

Worthington

,

OH



Review of Five Star Heating & Cooling Group
Pickerington Heating and Cooling returned for a furnace tune up. They called ahead, arrived on-time and performed the tune up as promised. A capacitor needed to be replaced.
---
Thorough personal service.
CG

-

Worthington

,

OH



Review of Five Star Heating & Cooling Group
---
Brody W.
Performed a sma tune-up and safety check-up for a 2017 AC unit. Completed full service AC tuneup and found no issue with the equipment, components or refrigerant charge. This system is operating properly at this time and was left operable upon my departure.
Near
Loveman Ave,

Worthington

,

OH

43085
Noah B.
Performed a diagnostic service call for a 2008 gas furnace. Found thermostat blank. Power switch to furnace turned off, replaced filter with customer's own, turned switch on. Cycled heat, all operating well at this time. Furnace is pretty new, A/c is newer. All good at this time.
Near
Kenbrook Dr,

Worthington

,

OH

43085
Tony C.
Upon arrival I completed the Scheduled Maintenance Agreement Tune-Up. I visually inspected the unit. I checked the voltage, amps and pressures. I completed the combustion analysis. I cycled and monitored the system. The system is operating normally at this time.
Near
Nova Ct,

Worthington

,

OH

43085
Adam N.
I arrived and completed tune up checklist, no issues seen at this time. Unit has met manufacturers specifications.
Near
Bryant Ave,

Worthington

,

OH

43085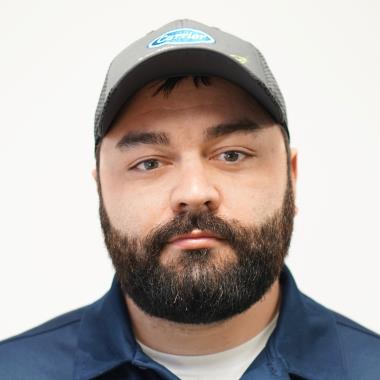 Mark P.
I performed a Diagnostic for a possible gas leak. Found leak by gas meter in home. Informed customer that hell need to call gas company and they will most likely have to relocate the gas meter outside. Also informed customer that he may need to have plumber fix 1.5" gas piping. No leaks present anywhere else in home.
Near
Emerson Ave,

Worthington

,

OH

43085
Adam N.
I performed furnace tune up on a 2015 Gas Furnace and a 2015 AC. Furnace is heating to spec and pulling the proper amount of power. Did dial and gas pressures to make sure we're getting the most efficient burn and throughout the system. Don't see any signs of any minor or major issues at this point. System was running upon departure.
Near
Serenity Ln,

Worthington

,

OH

43085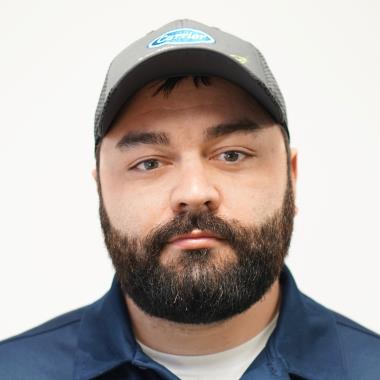 Mark P.
I installed a thermostat.
Near
E Stafford Ave,

Worthington

,

OH

43085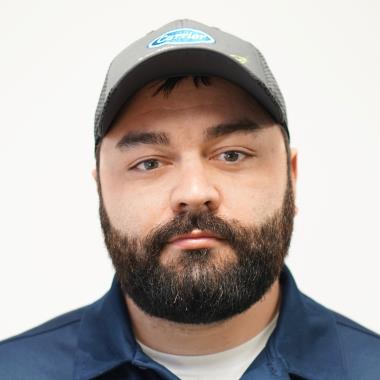 Mark P.
This job was canceled.
Near
Granby St,

Worthington

,

OH

43085