Residential Heating, Cooling & Air Quality Services in Whitehall, OH
Bexley Heating & Cooling is proud to serve the residents of Whitehall, OH, and all other Central Ohio residents, with a superior level of customer service that makes HVAC repair, maintenance, or installation seem like a breeze. As a proud member of Five Star Heating & Cooling Group, our duty is to provide our customers with a Five Star Experience every time. If you're a Whitehall, OH homeowner or resident who needs help with home comfort or air quality, we would be more than happy to provide you with any of our premium HVAC services at an affordable price.
We offer a full range of HVAC services from A to Z, including air conditioner installation, repair, maintenance, furnace repair, furnace tune-ups, humidifier installation, thermostat upgrade, and much more. Check out our current online deals and financing options. Get the ball rolling by scheduling services online now or give us a call today! Experience the Five Star Difference with Bexley Heating & Cooling.
Getting to Know Whitehall, OH
Whitehall, OH is an enclave on the east side of Columbus. The city has a population of 18,926 people, with Kim Maggard serving as the current mayor. As early as the 1940s and 1950s, Whitehall still had working farms, and the area was of a mixed-income with mostly small houses. Although it was still a village in the 1940s, the local residents filed for incorporation in the year 1947. About 5 years later, in 1952, Whitehall's limits proliferated eastward to the country club and to Big Walnut Creek. Because of the sudden rapid growth, in the 1950s it became a city. In 1948, Whitehall became home to the first shopping center strip in the country, which was called Casto's Town and Country. The National Road passed through Whitehall.
In August 1970, the city made national news when two department stores were bombed to create a diversion in a robbery attempt. The culprit, one William Harris, was arrested after a civilian chased him down and held him for police. According to a New York Times article published from the event, Harris was seen running from a store with a gun in hand after the first explosion. Roger Penwell chased the man down on his motorcycle, even as Harris shot at him. Penwell was later awarded the Carnegie Hero Fund's Bronze Medal for his acts of heroism, which saved lives. Because of Penwell's actions, police were able to locate 62 more stacks of dynamite in three additional locations, saving property and countless lives.
According to the U.S. Census, Whitehall has a total area of 5.29 square miles, with the Big Walnut Creek flowing through it, defining its eastern border. Whitehall is close to the Port Columbus International Airport. The 338th Army Band is also stationed in Whitehall at the Defense Supply Center.
Bexley Heating & Cooling Is the Trusted Choice for HVAC in Whitehall, OH
Bexley Heating & Cooling is proud to be part of the Whitehall community. We're not comfortable until you are. We've can provide cool air when you want it, and heat when you need it. We offer emergency A/C and furnace repair around the clock, 365 days a year. Also, we schedule A/C maintenance and furnace maintenance year-round if you're looking to get the most out of your system while reducing your energy bills, or any HVAC system for that matter with preventative maintenance, which is something the experts suggest doing before the start of each season of usage. Learn more about our current maintenance program to save money on furnace and A/C tune-ups throughout the year.
We send out our technicians fully equipped with all sorts of up-to-date HVAC equipment. The men and women we employ are EPA and NATE-Certified, with years and hands-on experience in the industry. We carry a wide selection of furnace filters, HEPA filters, A/C filters, and all sorts of other parts. We can help you breathe cleaner, healthier air with our variety of air quality products and services. From Whole-Home Humidifier Installation to iWave-R Air Purifier Installation and everything in between – we've got you covered! Need a thermostat upgrade? We carry trusted names such as Honeywell, Google Nest, and more.
We can repair A/C fans and A/C compressors in Whitehall, OH, and recharge refrigerant levels, which should only be done by a professional. We also service gas furnaces, electric furnaces, heat pumps, and every other type of heating system, including gas and oil furnaces, air handlers, and more. If you're looking to upgrade your HVAC system, we're the installation experts! We only offer trusted names in HVAC, such as Amana, Trane, Lennox, and many more. Get a free Instant Online Estimate on new HVAC system installation today!
So, if you're a Whitehall resident and you're asking Google, "why is my A/C not working?" or "why is my A/C blowing warm air?" or "why is my furnace not working?" or any other question related to an HVAC system, we have the answers, and we would be happy to come out and help you out. Call us today at (614) 924-7856 to speak to one of our friendly customer support representatives, or schedule online with our convenient online form and we'll contact you shortly to schedule an appointment. We look forward to providing you with the best HVAC services in the community.
Save Big on HVAC Services in Central OHio
$69 Diagnostic Service Call
Save $30 | Regular $99
$199 12-Month Scheduled Maintenance Agreement
Save $20 | Regular $229
$399 Whole-House Air Cleaner + Installation
Save $100 | Regular $499
Buy Today, Pay Over Time With HVAC Financing
Purchasing a new furnace or air conditioning system is a major decision. Because HVAC equipment is built to last a long time and provide you comfort throughout your home around the clock, they can seem expensive. But, ultimately, you get what you pay for. And if you're looking to buy a new heating system, A/C, or heat pump and you need to make payments, no worries. We offer user-friendly, straightforward HVAC financing options to finance your new HVAC system.
Local Reviews
for Whitehall, OH
Five Star Heating & Cooling Group
Rated
5.0
out of 5 stars based on
2
customer reviews
Powered by Nearby Now
---
Great
Ray

-

Whitehall

,

OH



Review of Five Star Heating & Cooling Group
Absolutely positively outstanding very punctual very professional very courteous got job done in a timely manner couldn't ask for anything better
---
Very Pleased
Judy

-

Whitehall

,

OH



Review of Five Star Heating & Cooling Group
---
Tony C.
69328621
Near
Harbinger Cir W,

Whitehall

,

OH

43213
Abigail F.
I arrived on site to perform an inspection on a Bryant air conditioning unit. During the inspection I found that the unit's capacitor had blown out and the compressor was wearing out. The customer opted to replaced the capacitor and they will hold off on the compressor for now. The unit was running as intended at the time of departure.
Near
Fairway Blvd,

Whitehall

,

OH

43213
Christopher M.
Upon arrival we found that these were rooftop units.
Near
Shell Ct N,

Whitehall

,

OH

43213
Brandon M.
I competed diagnostics and found system was low on refrigerant, I spoke to customer about repairs and replacement options. The customer decided to do a new system installation and is all set for Friday. The system is not operational at departure.
Near
Pineview Dr,

Whitehall

,

OH

43213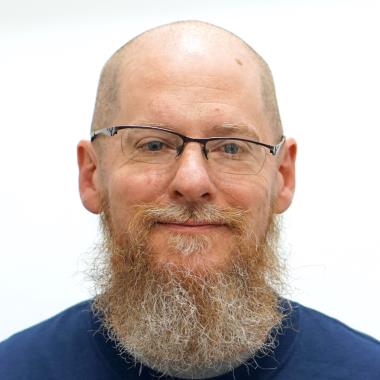 Andy S.
I removed a Gas Furnace and Air Conditioner. I installed a Carrier 96% 60,000 BTU Gas Furnace and Carrier 16 SEER 2.5 Ton Air Conditioner and Carrier 4 inch filter rack. Cycled and monitored the system. Operating normally at this time. Included with the installation is a free 1 year service maintenance agreement.
Near
Harbinger Cir E,

Whitehall

,

OH

43213
Bella M.
I completed a tune up on a Janitrol gas furnace. I visually inspected the unit. Checked voltages, amps and pressures. While completing tune up Determined that there are multiple issues. I gave the client an estimate to replace the furnace. Client decided to replace the furnace.
Dawn M.
I completed a diagnostic on a Goodman gas furnace. Determined that the flame sensor was dirty. I gave the client an estimate to clean the flame sensor. Client authorized. I cleaned the flame sensor. Cycled and monitored the system. Operating normally at this time.
Near
Abbey Ct,

Whitehall

,

OH

43213
Brandon M.
I completed diagnostic on a Goodman gas furnace. Determined that the return air filter was completely full of debris not allowing proper air flow. Client to replace filter. Noted carbon build up on flame sensor. Cleaned flame sensor. Cycled and monitored system. Operating normally at this time.
Near
Valerie Ln,

Whitehall

,

OH

43213