Residential Heating, Cooling & Air Quality Services in Gahanna, OH
Bexley Heating & Cooling is proud to serve the people of Gahanna, OH, and all other Central Ohio residents, with a superior level of customer service that makes HVAC repair, maintenance, or installation seem like a breeze. As a proud member of Five Star Heating & Cooling Group, our duty is to provide our customers with a Five Star Experience every time. If you're a Gahanna, OH homeowner or resident who needs help with home comfort or air quality, we would be more than happy to provide you with any of our premium HVAC services at an affordable price.
We offer a full range of HVAC services from A to Z, including air conditioner installation, repair, maintenance, furnace repair, furnace tune-ups, humidifier installation, thermostat upgrade, and much more. Check out our current online deals and financing options. Get the ball rolling by scheduling services online now or give us a call today! Experience the Five Star Difference with Bexley Heating & Cooling.
Getting to Know Gahanna, OH
Ohio Magazine has recognized this Central Ohio city as being one of the state's "Best Hometowns." Gahanna was founded in 1849 along the Big Walnut Creek by John Clark of Ross County. The city was made from 800 acres of land this settler's father, Joseph Clark, had purchased from Governor Worthington in 1814. Subsequently, Clark gave his property the name Gahanna Plantation, from which the current day city would derive its name. The actual name Gahanna, however, came from the American Indian word for "three creeks joining into one" and is the former name of the Big Walnut Creek. This is said to be why Gahanna's Official Seal refers back to this confluence of three creeks and bears the inscription "Three In One."
Historians say Gahanna maintained over time a rivalry with an adjacent town, which was called Bridgeport. Bridgeport was said to have been founded in 1853 by Jesse Baughman, who was also a Franklin County Commissioner at one time. After some time, the two villages set aside their differences and merged into one municipality. When they did this, they adopted the name Gahanna as there was already another village in Ohio called Bridgeport in existence. Then, on Aug. 8, 1881, after citizens of Gahanna petitioned Franklin County to incorporate the village, the incorporation was granted.
Bexley Heating & Cooling Is the Trusted Choice for HVAC in Gahanna, OH
Bexley Heating & Cooling is proud to be part of the Gahanna community. We're not comfortable until you are. We've can provide cool air when you want it, and heat when you need it. We offer emergency A/C and furnace repair around the clock, 365 days a year. Also, we schedule A/C maintenance and furnace maintenance year-round if you're looking to get the most out of your system while reducing your energy bills, or any HVAC system for that matter with preventative maintenance, which is something the experts suggest doing before the start of each season of usage. Learn more about our current maintenance program to save money on furnace and A/C tune-ups throughout the year.
We send out our technicians fully equipped with all sorts of up-to-date HVAC equipment. The men and women we employ are EPA and NATE-Certified, with years and hands-on experience in the industry. We carry a wide selection of furnace filters, HEPA filters, A/C filters, and all sorts of other parts. We can help you breathe cleaner, healthier air with our variety of air quality products and services. From Whole-Home Humidifier Installation to iWave-R Air Purifier Installation and everything in between – we've got you covered! Need a thermostat upgrade? We carry trusted names such as Honeywell, Google Nest, and more.
We can repair A/C fans and A/C compressors in Gahanna, OH, and recharge refrigerant levels, which should only be done by a professional. We also service gas furnaces, electric furnaces, heat pumps, and every other type of heating system, including gas and oil furnaces, air handlers, and more. If you're looking to upgrade your HVAC system, we're the installation experts! We only offer trusted names in HVAC, such as Amana, Trane, Lennox, and many more. Get a free Instant Online Estimate on new HVAC system installation today!
So, if you're a Gahanna resident and you're asking Google, "why is my A/C not working?" or "why is my A/C blowing warm air?" or "why is my furnace not working?" or any other question related to an HVAC system, we have the answers, and we would be happy to come out and help you out. Call us today at (614) 924-7856 to speak to one of our friendly customer support representatives, or schedule online with our convenient online form and we'll contact you shortly to schedule an appointment. We look forward to providing you with the best HVAC services in the community.
Save Big on HVAC Services in Central OHio
$69 Diagnostic Service Call
Save $30 | Regular $99
$199 12-Month Scheduled Maintenance Agreement
Save $20 | Regular $229
$399 Whole-House Air Cleaner + Installation
Save $100 | Regular $499
Buy Today, Pay Over Time With HVAC Financing
Purchasing a new furnace or air conditioning system is a major decision. Because HVAC equipment is built to last a long time and provide you comfort throughout your home around the clock, they can seem expensive. But, ultimately, you get what you pay for. And if you're looking to buy a new heating system, A/C, or heat pump and you need to make payments, no worries. We offer user-friendly, straightforward HVAC financing options to finance your new HVAC system.
Local Reviews
for Gahanna, OH
Five Star Heating & Cooling Group
Rated
5.0
out of 5 stars based on
7
customer reviews
Powered by Nearby Now
---
Great check of my heat pump
Hal

-

Gahanna

,

OH



Review of Five Star Heating & Cooling Group
On time knowable and helpful tech no problems
---
Winter Heating Check Up
Greg

-

Gahanna

,

OH



Review of Five Star Heating & Cooling Group
---
on time, friendly, and our dog loves your tech
Carol

-

Gahanna

,

OH



Review of Five Star Heating & Cooling Group
---
Quick and Honest
Craig

-

Gahanna

,

OH



Review of Five Star Heating & Cooling Group
---
BI ANNUAL CHECK UP EVERY THING OK AND THEY ANSWERED ALL MY QUESTIONS
Hal

-

Gahanna

,

OH



Review of Five Star Heating & Cooling Group
---
Great Service+
Katrina

-

Gahanna

,

OH



Review of Five Star Heating & Cooling Group
---
Excellent service
Vincent

-

Gahanna

,

OH



Review of Five Star Heating & Cooling Group
All reps I met were friendly, courteous and customer oriented
---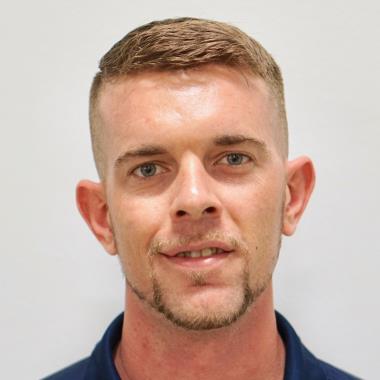 Jacob M.
69390814
Near
Grove Dr,

Gahanna

,

OH

43230
Clayton S.
I completed a spring tune up on a 2020 air conditioner. I visually inspected the furnace. I inspected the evaporator coil, checked the temperature difference across the coil. Checked voltages and amps. Inspected heat pumps. Checked refrigerant charge, voltages and amps. I rinsed the condenser coils with water. Cycled and monitored the system. Operating normally at the time of departure.
Near
Windward Ln,

Gahanna

,

OH

43230
Jesse S.
Upon arrival I completed the Scheduled Maintenance Agreement Tune-Up. I visually inspected the unit. I checked the voltage, amps and pressures. I completed the combustion analysis. I cycled and monitored the system. The system is operating normally at this time.
Near
Daventry Ln,

Gahanna

,

OH

43230
Blake T.
I installed a Five Star 80% Two-Stage 40k BTU Down-Flow Gas Furnace, 3 Ton Blower, 14 inch and a Five Star 16 SEER, 2 Ton Air Conditioner.
Near
Banbury Dr,

Gahanna

,

OH

43230